The "4 'Ps' of Marketing" represent a marketing model which has stood the test of time – but in light of world events over recent months, is it time to add a fifth?
We all know about the importance of Price, Product, Promotion and Place in establishing a successful marketing strategy. Even this model has been adapted over recent times to include an array of new 'Ps' for the digital world – Process, People, Platform and Performance.
Unfortunately, we now also have to consider a new 'P'. Pandemic.
There is no doubt the outbreak of Covid-19 has significantly influenced marketing plans, marketing strategies and marketing budgets across all sectors this year. But how can you ensure your marketing efforts can continue to reap rewards even when a major world event causes you to adapt your plans?
Coronavirus isn't the first seismic event of recent times to shake the marketing world – the financial crash of 2008 also caused huge disruption to industry. However, what lessons learned then and now stand us in good stead for the future?
Read on to learn more…
Recap – What are the "Four 'Ps' of Marketing"?
No matter which field of marketing you work in, you have almost certainly heard of the four 'Ps' of marketing.
The four 'Ps' are product, price, place and promotion. First created as a theory by E. Jerome McCarthy, it's been taught the world over for all things marketing. Enduring since the sixties, people have tried to update or expand it, but this is what each 'P' means:
Product refers to what your business offers for sale. It can include products or services. This covers everything to do with the product, including design, features, branding, packaging, warranties and returns.
Price refers to every decision regarding price and cost. It can include price strategy, setting, tactics – discounts and special offers. It's the total cost to a customer to buy your product.
Place is providing access to your product or service. It can include the channels to market, distribution, territorial coverage, market location, everything you do to reach markets. Place can also refer to virtual stores, like a website.
Promotion refers to communications you use to reach potential customers. These will include PR, outreach, advertising, direct marketing and media strategies. Every type of marketing communication you can think of, such as email.
What was Learned from the Financial Crash?
2008 saw a global financial crisis unlike any other since the great depression. But out of such adversity comes important, life-changing lessons – and marketing was no different.
If you don't remember how it all started, basically, unscrupulous American banks were selling awful, subprime mortgages. They then packaged them into what looked like incredible, reliable mortgages. And guess what, the entire industry, and it seems, the US economy, was built on it. Valuations plummeted and the global financial system crashed.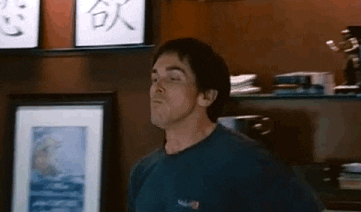 It's all explained in The Big Short, which also happens to be a brilliant movie – above reference – but leaves you spitting feathers. (Especially that these banks have learned precisely zero since then – below reference).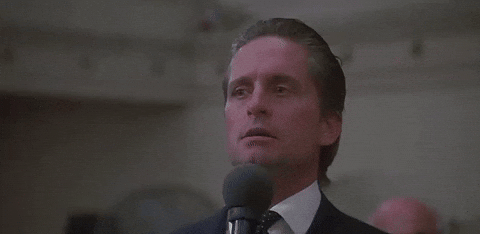 But like with all industry and financial crashes, marketing is culpable in the lead up to the event and what happens afterwards.
So, here are some things that have been learned since then…
Nothing is too Big to Fail
If the financial crisis taught us anything, it is that no business is too big to fail. Just look at some of the banks that have disappeared or businesses in the UK that have gone – Borders, Toys R Us, Woolworths. Many went at the time of the crisis or not long after.
You need to bear this in mind with your clients. Naivety is a killer in business and marketing. As the saying goes, an assumption is the mother of F-ups. You need to be sure of a client's financial situation, that they can afford to pay you and will stay with you through thick and thin.
Have Morals
In 2009, there were plenty of businesses and marketing agencies that glossed over the issues and didn't tell people of the risks. It would be fair to say that we are a much more morally-focused society. Just look at the suspicions of pay-day loans companies.
So, you should always consult your employees when pursuing a new client if they are morally questionable. You may have your own opinions, but simply chasing the cash as a marketing agency rarely works out well. Reputation may suffer, turnover is possible and you may force staff in promoting something they find to be wrong.
Don't Stop – Marketing Still Matters
A downturn, no matter the cause, is not the time to stop marketing and advertising. During the recession, many companies saw marketing as an unnecessary expense. Unfortunately for them, research shows that maintaining or increasing marketing spending is the best tactic.
The FT said that brands who increase advertising during a recession, when competitors are cutting back, can improve market share and return on investment at lower cost than during good economic times. As difficult as recessions are, they present an opportunity to build a company's messaging to drive engagement and maintain a strong brand to reduce risk.
Tip: the majority of consumers don't think brands need to stop advertising during a recession or outbreak – they expect you to continue reaching out to them.
Be Reactive
What do you see now that you didn't in marketing ten years ago? Reactive marketing. Yes, social media is much more prevalent than it was, allowing us to be responsive. But now, all it takes is a gaffe by a celebrity and a designer or social media executive is all over it.
Reacting to a scenario – a financial crisis or pandemic – is important to immediately comfort customers. They may not spend as much as they normally would, but you can at least change your message to what is happening. This includes, for example, saying you'll be there for them or offer new services in line with the current events.
Build a Strong Brand
What did you notice about the 2008 crash? That the brands with the strongest loyalty and identity suffered far less. Their customers didn't disappear. You have to build a brand that customers recognise and trust. This remains one of the best ways to reduce business risk.
Consumers will eliminate things they don't truly love and rationalise those purchases they have to have, even in a downturn. Don't look to change your brand to cast a wide appeal and to chase customers. You've built a brand over years, why change now? Meet the challenges of a downturn head-on, because that's when the best marketers shine.
Marketing in a Pandemic
What was learned from the 2008 financial crisis still stands today with the outbreak of Covid-19. Even more so with the economical impact that the virus has brought and will likely leave behind.
Some marketers have stopped many campaigns and work, businesses have gone under and physical shopping has slowed. But this doesn't mean marketing and the fifth 'P' has sent the creative industry into a tailspin.
Here's what we've learned and what will be the key trends of the pandemic, the fifth 'P' of marketing…
Build Relationships
Consumers want to trust your product and services, so you have to build relationships with them through marketing channels: social media, content and user experience.
This will include notifications about companies and stores reopening or stock shortages. It will also extend to onboarding, you have to start building a relationship with new customers quickly. From how you come across to word of mouth to pull customers to you.
Customers will return and they will want to spend, so you have to appeal to their wants and needs. You have to make your services as easy to use as possible. Mobile-friendly and user-friendly apps or web pages are a must. Even go so far as thinking about what you can offer without any expectation of something in return. Connecting on a human level will result in stronger customer loyalty because people want to feel recognised.
Don't Stop Marketing
If you look back through history, it shows that no matter the panic, whether it's a financial crisis in 2008 or Depression in 1929, businesses that keep spending on advertising thrive.
Following the Great Depression in 1929, Procter & Gamble increased its spend on advertising and saw its returns increase. In 2008, Johnson & Johnson did the same and saw its returns increase. Both rose to the top of their markets soon after.
Brands that maintain or increase advertising spend during turbulent times will see long-term benefits due to consistent brand equity. This will keep your brand and products fresh in consumer's minds when they come to spend. Brands that disappear from the public risk disappearing from their minds. A rebrand or rebuild may be the consequence once the pandemic ends. So, you need to put consistent marketing strategies in place.
Never Exploit
Much like having morals coming out of the financial crash, it isn't surprising to see people trying to exploit fear or the situation, unfortunately. Either with products or messages.
This isn't entrepreneurship, nor is it marketing. Customers and consumers will know if a business is being exploitative or insincere. If you come across as caring and understanding of the situation, you'll likely see an increase in business and interest.
If you usually offer something that is payment or subscription-based, try making it free for a period of time. The same goes for 'premium' services – lower the price or make them free. Not only is exploiting consumers and clients wrong but it is also short-sighted. Don't pressure customers into situations based on the pandemic. You may make a quick buck, but you are better off with a long-term strategy with slight adjustments.
Be Geographical
If it relates to your business and services, use geographical marketing. It's a strategy that more should be using anyway but it shows you as being more personable to consumers.
As we know, this virus is now leading to localised issues and responses. Your marketing should act the same way. It's another form of increasing the prospect of good UX. Relating to the consumer as much as possible is one of the most powerful marketing strategies.
With phone usage extremely high due to the pandemic and many staying at home still, localised marketing will reap rewards. You need to locate your target audience and how their lifestyle has changed. Then, this can be reflected in your marketing for products and services. This form of marketing should be part of a long-term strategy, not just short-term. Be part of the 9% that have adjusted long-term marketing to include localised tactics.
Be Adaptive
Think calmly and rationally to determine what exactly the coronavirus pandemic will change in the context of your general industry and specific business. However long the downturn will persist, I do have specific marketing-in-a-recession recommendations here.
Make adjustments only where they are truly necessary. Most likely, little of significance will change or affect you long-term. Life and business will continue with minor or moderate adjustments, usually to adapt to new health regulations. Just be aware.
Consumers are spending more time reading or watching the news than ever before. Mobile phone usage, social media consumption and TV viewership are skyrocketing as a result. For a brand or a customer, an online presence has never been more important. This includes their own web offering as well as advertising on popular websites. That is also why brands are using more UGC and influencer content for ads with traditional video largely off-limits.
Know that it Won't Last Forever
As much as some are calling Covid-19 the virus that will end physical shopping, traditional marketing and change everything in the industry forever – it likely won't.
The global economy will recover and return to pre-crisis normal, eventually. Offices are not dead and nor are events or gatherings. Saying people will not travel, eat, shop, or exercise the same way again is very wide of the mark.
Pandemics, this one included, do not change marketing forever – we simply learn. Human beings do change, but not overnight or quickly. Following the 1918 flu epidemic, economies recovered and advertising continued.
The same happened, slowly but surely, post-2008. What has currently happened and the impacts, in the travel industry, for instance, will recover. The world will likely return to a mostly pre-coronavirus normal.
Learn more about our marketing successes with our case studies.
If your business is ready for the next level of its growth and you'd like to speak to one of our marketing experts for a no-obligation chat, then get in touch today.
For more marketing advice, read the We Influence blog.